Corona
Various information portals are available to member companies for dealing with the corona pandemic: in addition to a central VDMA website, the North Rhine-Westphalia regional association also offers a constantly updated website with NRW-specific information.
News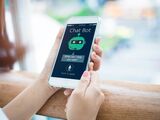 Asset Publisher
The ProduktionNRW newsletter informs you by e-mail about current trends, news and events of ProduktionNRW and the world of machine and plant construction.
Topics
When the innovative spirit of medium-sized companies meets a new German startup culture, promising collaborations are born.
Innovations are born in North Rhine-Westphalia. We would like to take the dialogue between the engaged parties in R&D in business and science to a new level. We provide contacts within university facilities and list some important projects to help you find the correct contacts.
North Rhine-Westphalia has the best prerequisites for the digital age. Companies in mechanical engineering and production technology are particularly in demand as enablers and problem solvers. They act as suppliers of industrie 4.0 components, as integrators of IK technologies and sensor technology into their products, and last but not least as users of industrie 4.0 solutions to optimize their own production processes.
Hans-Jürgen Alt
Management VDMA NRW and ProduktionNRW
(+49 211) 68 77 48 - 0
(+49 211) 68 77 48 - 50
hans-juergen.alt@vdma.org
Silke Auerbach-Sturm
Project Administration
(+49 211) 68 77 48 - 19
(+49 211) 68 77 48 - 50
silke.auerbach-sturm@vdma.org
Ismene Brandt
R&D, foreign trade, export financing, IT, Industrie 4.0
(+49 211) 687748-28
(+49 211) 687748-50
ismene.brandt@vdma.org
Phillip Kübber
Service, customer service, marketing, sales environment, energy and ressource efficiency
(+49 211) 68 77 48 - 27
(+49 211) 68 77 48 - 50
phillip.kuebber@vdma.org
Kevin Löpke
HR, work 4.0, young talents, legal, taxes, purchasing
(+49 211) 687748-23
(+49 211) 687748-50
kevin.loepke@vdma.org
Klaus Möllemann
Lobbying, corp.financing, NRW statistics, Cologne, District Münster district
(+49 211) 68 77 48 - 24
(+49 211) 68 77 48 - 50
klaus.moellemann@vdma.org
Annette Petereit
Team Assistance, Internet/Newsletter
(+49 211) 68 77 48 - 18
(+49 211) 68 77 48 - 50
annette.petereit@vdma.org
Irmgard Reinke
Management assistence, committee work, networks
(+49 211) - 68 77 48 - 16
(+49 211) - 68 77 48 - 50
irmgard.reinke@vdma.org
Carsten Rückriegel
Innovation, Lean, Construction, production, technologies, Industrie 4.0, startups
(+49 211) 68 77 48 - 20
(+49 211) 68 77 48 - 50
carsten.rueckriegel@vdma.org
Arjan Cornelis Willem Schmits
Business Development Belgium, Netherlands, Luxembourg
(+49 211) 68 77 48 - 22
(+49 211) 68 77 48 - 50
arjan.schmits@vdma.org
Hans Seelen
Export control, machinery directive, member support Düsseldorf and Detmold district
(+49 211) 68 77 48 - 21
(+49 211) 68 77 48 - 50
hans.seelen@vdma.org